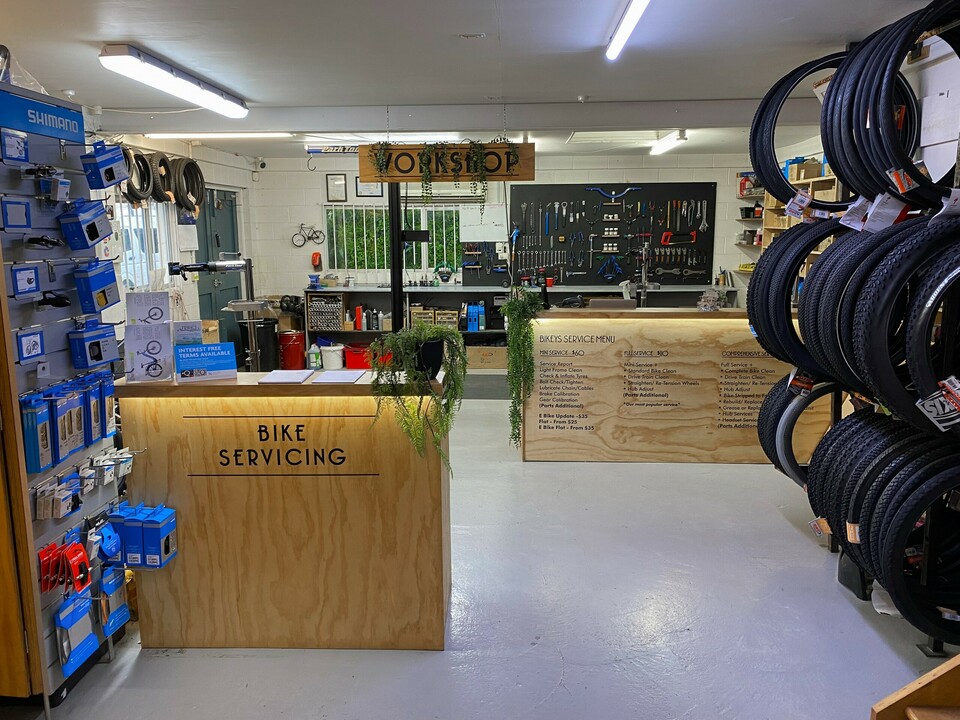 Our team of experienced professional bike mechanics have all the skills required in order to get your bike running to its optimum. We have a dedicated workshop facility at the core of our business. From simple puncture repairs to high end performance bike building and tuning, we are the go to bike store servicing the Gisborne district.​
We have an in-house electrician to deal with all electrical issues that come through the door and can provide you with unequalled back up service when you purchase that much loved ebike.
With our comprehensive selection of parts available, we offer quick and reliable service for basic to advanced repairs. If we can't do it right away we can order a particular component or specialist item from one of our many suppliers to be on-site and installed within days.
Mini Service
$60.00
Service Report
Light frame clean
Check & Inflate Tyres
Bolt Check/ Tighten
Lubricate chain/ cables
Brake Calbration
Gear Calibration
​(Parts Additional)

Full Service
$110.00
Includes Mini Service
Standard Bike Clean
Drive Train Clean
Straighten/ Re-tension wheels
Hub Adjust
​(Parts Additional)
Our most popular service

Comprehensive Service $400.00
Includes Full Service​
Complete Bike Clean
Drive Train Clean
Straighten/ Re-tension wheels
Hub Adjust
Bike Stripped to Frame
Rebuild/ Replace Bearings/ Cables
Grease or Replaced Bottom Bracket Unit
Hub Services
Headset Service
​(Parts Additional)


Updates and Flats
E Bike Update - $35.00
Flat - From $25.00
E Bike Flat - From $35.00
Shock Services
Shock or Fork removal and installation
​Fork Basic Service ​
Shock Basic Service.
Other Services
Scooter Service $25.00
​Bike Fitting​
Bike Courier Boxing